Join us to celebrate the coronation of His Royal Highness Ellias Silver and Her Royal Highness Kiera Torynsdottir!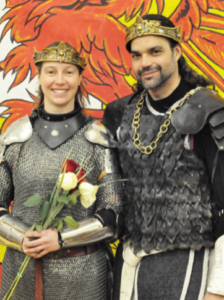 Witness the competition to choose Avacal's Heavy Champion, Youth Combat Champion, and Archery Champion!
Join us for a weekend of fun, friends and festivities hosted by the Barony of Montengarde – Calgary, AB
When?
Friday June 2nd, 2017 to Sunday June 4th, 2017
Where?
Emerson Bridge Campground
Duchess, AB T0J 0Z0
1-403-362-1702 (Campground Office)
(32 km. North of Brooks on Hwy. 36)
(GPS Latitude: 50.913621, GPS Longitude: -111.898347)
Link to Google Maps:
https://www.google.ca/maps/dir/51.0893133,-114.1297456/Emerson+Bridge+Campground,+Duchess,+AB+T0J+0Z0/@50.9704956,-114.1825084,8z/data=!3m1!4b1!4m10!4m9!1m1!4e1!1m5!1m1!1s0x5372befecb75439d:0xdf8d3d339e27e54b!2m2!1d-111.9082403!2d50.9138301!3e0
Site opens: Friday, June 2nd, at 12:00pm
Site closes: Sunday, June 4th, at 12:00pm
***Serviced RV sites are available (outside the group camping area) on a first come, first serve basis (these are at your own cost, over and above event fees) (There are also specific limited areas on site (in the group camping area) for RVs these however are NOT serviced)***
Site Fees:
Adult Non-Members (18 years old and over): $30.00
Adult Members (18 years old and over): $25.00
Children (17 years old and under): FREE
Merchants welcome! ($10.00 Merchant Fee)
Find us on Facebook at: https://www.facebook.com/events/732995620195717/
---
Event Steward: HL Bóthæiðr Sigarsdottir
(Kristine Saxberg) – kristinesaxberg1@hotmail.ca
Gatekeeper: Skeld the Peace Maker
(Jeffery Moore) – skeld@shaw.ca
Merchant Coordinator:
Lady MuNisa bint Ibrahim ibn Abd' alMessih (Niesa Forster)
Cfniesa@gmail.com
Set-up / Take-Down Coordinator:
Lady Nataschja Bergeron (Tosh)
A&S Coordinator:
HL Adelheid Holtzhauer
TUA Coordinators:
HL Audrey Hampton (Elara Jack)
HL Violente Maria Constanza de Miera (Connie Gauthier).
———————————————————- 
CHAMPIONSHIP TOURNAMENTS
---
Avacal Champion of Sword:
Sir Kvigr Ivarsson – champion_of_sword@avacal.org
Heavy Championship Tournament:
Champions standard weapon(s) and shield rules.
It will be double elimination and the whole tournament will be fought best 2 out of 3.
As well, the "Not-just-for-squires Squires Tournament" will be run *like*  a squires tournament. But is open to everyone!
You do not need to be squired or sponsored in any way in order to participate in the tourney. Just show up have fun fighting.!
Henry of Bohemia – champion_of_arrow@avacal.org
The winds of change are close; for we shall see a new King and Queen rein our fair lands. With this change also comes a new archery champion. There will be a tournament to choose the new Avacal Champion of arrows and there will be a populace prize shoot.
The tournament format will be a mix of Target Archery as well as Combat Archery, you do not need armour, but will require equipment. Some loaner gear will be available, please contact me ahead of time if you require or would like to offer equipment.
Come shoot for the highest honour in Avacal Archery and an opportunity to serve the Crown and the people.
Processional will take place on the archery field.
Format: a mix of target types at various distances, including combat archery.
Preregistration is requested by June 1 12:00 MST. Anyone wishing to declare on the day off much have the consent of their majesties, all entrants require an inspiration to be present!
PLEASE REGISTER HERE!
https://www.facebook.com/groups/archersofavacal/permalink/1939124546374802/
Beginners are allowed to use aluminum/carbon arrows but cannot compete for Champion.
For anyone vying:
1. You must be presentable to the crown
2. You must have an inspiration present on the day of
3. You must have an active membership through your tenure
4. This is a position of service for 1 year, you will be the champion for all missile weapons in Avacal, such as Bow, Crossbow, Combat Archery, Thrown weapon
5. You will be required to run a tournament to find your successor
YIS, Archos Henry of Bohemia
Youth Champion – Wulfgar Angarsson
Contact Deputy of Youth Combat – Sir Fergus Torynsson
youthmarshal@avacal.org
A message to the populace from Sir Fergus Torynsson:
Hello Avacal!
In a week we will be holding a tournament at Coronation. Not just a regular tournament but a championship tournament. Not just a regular championship tournament but a YAC championship tournament! That's right it is the time of year for you to pit your little Johnny and Jannie against each other and the other horde of children! Bring them out and see who will stand victorious. Their Majesties will be on hand to pick who they want to lead their army of miniature minions. This wee one will earn a spot behind their thrones to intimidate all of their enemies and keep watch over the crown.
This is a tournament so you must be authorized to enter.
Not authorized? Not a problem! I have a team of people who like watching child on child combat so much we will enable you and give you your state sanctioned licence to hit your fellow children (if you prove you can follow the state guidelines).
Don't quite have all your gear together? Don't worry! We will have gear there that you can borrow.
Don't have a kid? Well come and watch these little warriors, children fighting is always entertaining.
Your friendly neighbourhood YAC deputy,
Sir Fergus
---
Event Schedule: CORONATION SCHEDULE AMENDED 7C
***PLEASE NOTE*** That this schedule has been approved by the Crown and is subject to change based on the needs of the day.
Activities:      
Friday
Bardic Competition!!!
Ode to Greatness! Be a Bard who tells of word fame!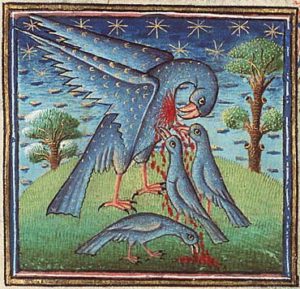 Write a NEW poem, song,  story or even an interpretive dance!!!
Your performance can be either serious or amusing,  but it should be in praise of Beothuk and/or Fjall, our Pelicans to be!
I have two beautiful pottery candle holders to be won.
One will go to the most amusing, one to the most serious.
You must perform for myself, the crowd outside the vigils, as well as the boys in whatever cave they have been shoved in for the duration of their vigil. If they are separated…. you get to perform your bit, 3 times!
I'll be asking Beothuk and Fjall, to help me with the judging.
Register with me when Vigil first starts!
Adis Ylva / Annys
---
SATURDAY
(this schedule is still subject to change)
8:00-9:15 Being in Persona at events
Instructor: Violente Maria Constanza de Miera
Description: Tips on begining to develop your personas personality.
Materials: Pen and paper if you wish to take notes, there will be hand outs with phrases etc.
Time: approximately 30 min.
8:00-9:15 Medieval Breads
Instructor: Friar Barleycorn
Description: exploring breads of medieval times
Materials: Pen and paper for taking nots, hand -outs will be provided
Number of students 4 maximum. Open to children with a parent.
***9:30-12:00 Court (No classes)***
12:15-13:15 Class name: Basic T-tunic
Instructor: Coryn of the Wode
Description: A T-tunic is a convenient loose-fitting cover-up and can also be worn on its own.
In period it was made from narrow fabric but with the wider fabric available to us (and a sewing machine)
a T-tunic can be whipped together in less than 2 hours. Learn to make your own pattern (knee- or ankle-length)
and see the steps in constructing this versatile garment.
Cost: $1.00 for pattern and handout
Materials: None required. You may bring fabric if you want help cutting. It takes 2-2.5m for a knee-length tunic, or ~3m for ankle-length.
12:30-14:30 Setting Gores and gussets/ Constructing stockings
Instructor:
Amelinne d'Yvry
12:30-14:30 Intro to Renaissance Clothing"
Instructor: Monna Caterina di Alessandro di Guglielmo Franceschi, &c.
13:00-16:00 Black Work and Deciphering Black Work Pattern ( Two classes back to back)
Lina Joya of Grantham Keep
An intro to black work class where you will stitch a small piece that can be made into a scissor fob or needle case.
Kit will be supplied – please bring small embroidery scissors if you have them.
Maximum of 10 – no children, no minimum.
Deciphering a Black Work Pattern
Lina Joya of Grantham Keep
I will explain and show how to draft a stitch path to use for stitching double sided ( reversible ) black work.
Black work patterns can be confusing, as most folks do not know where to start and how to decipher a chart.
Bring coloured erasable pencils, drafting paper, a small ruler and an eraser if you have them, if not they will be supplied for use in class.
Maximum 10 – no children, no minimum.
Time – 1 hour or more. ( 1 1/2 )
15:00-16:00 Cover thy naked head – how to make a basic coif for different periods
Instructor: Baroness Bronwyn the Everpresent
Name of class: Legal Practitioners and the Law in European History
Instructor: Monna Caterina di Alessandro di Guglielmo Franceschi, &c.
Description: This class will consider ways that laws were created, taught, and put into practice in
Western Europe from Late Antiquity to the Renaissance.
Number of students: Min 2 Max 10
17:00-18:00 Middle Eastern Drumming
Instructor: Master/Sir Terrell al-Qasab
Class: Beginning Middle Eastern Drumming
Description: This class will cover the basics of ME Drumming with a focus on technique. Students will be
taught how to hold the drum properly and how to make the correct sounds of Doum/Tek/Ca which are the base for all drumming.
Materials: Come prepared to take notes for drill work as well as the most simple of ME rhythms.It would help if students
have a drum but we can learn basics even without the instrument.
Number of students: no cap
———————————————————————————–
A&S Activities :
12:00 pm – Artisan's Show & Shine Display  – A&S Pavilion
All artisans are invited to come and display their work in a show and shine area set up along the Erics.
Please bring your own display and table. (***NOTE*** This area will NOT be moderated, please ensure the safety of your own displays)
2:30 pm to 3:30 pm – Laurels Tea  – A&S Pavilion
Come join Avacal's Laurels for a spot of tea, nibbles and conversation.
Discussion will be open to general questions about art, direction, feedback and about the Laurels and peerage as a whole.