Welcome to The Barony of Montengarde    Non Taurus Est!
The Barony of Montengarde (located in Calgary, Alberta) is a member of The Society for Creative Anachronism, Inc (or SCA), an international not-for-profit educational organization dedicated to researching and re-creating the customs, combat and courtesy of the Middle Ages.
Members get together in various public and private locales both within and without Calgary for practices (martial, dance, arts & sciences, etc.), demonstrations, taverns, feasts, and tournaments.
You can join us at one of our monthly taverns, or at any monthly activity!
Baronial Selection Process Announcements:
June Avantgarde will publish the Official call for Candidates to be the Next Baron and Baroness of Montengarde.   Updates and information will be published Here and on Facebook.
Upcoming Events

July 15 – 17 2016: Dragonslayer 2016
If you are new to the SCA please contact the Chatelaine for more info!
Visit us on our Facebook Page
If you're not already familiar with the SCA, we invite you to learn more about this international group and our local place within it.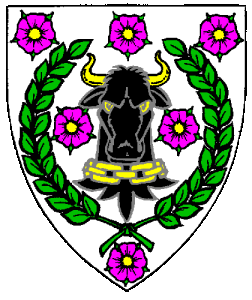 "This is the recognized web site for the Montengarde of the Society for Creative Anachronism, Inc. and is maintained by Henry of Bohemia. This site may contain electronic versions of the group's governing documents. Any discrepancies between the electronic version of any information on this site and the printed version that is available from the originating office will be decided in favor of the printed version. For information on using photographs, articles, or artwork from this web site, please contact the Webminister at webminister@montengarde.org . He or she will assist you in contacting the original creator of the piece. Please respect the legal rights of our contributors. Copyright © 2015 Montengarde. The original contributors retain the copyright of certain portions of this site."