Heavy Combat Practice & Rapier Combat Practice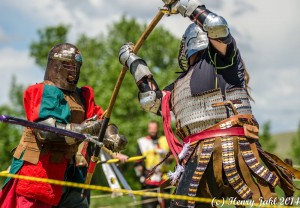 When: Every Thursday from 6:30 PM to 9:00 PM
What: The opportunity to practice the arts of Armoured or Rapier Combat.
Where: The Rehabilitation Society of Calgary
Cost: $6 per attendee indoor or outdoor practice.
6 month passes are available for $90 and are sold for the time periods of January-June and July-December.
Note: Loaner gear is normally available for interested newcomers when prearranged.
Please check the Facebook Page for any updates or changes to dates.
Heavy Armoured Combat Contact: branchmarshal@montengarde.org
Rapier Combat Contact: capt.rapier@montengarde.org
---